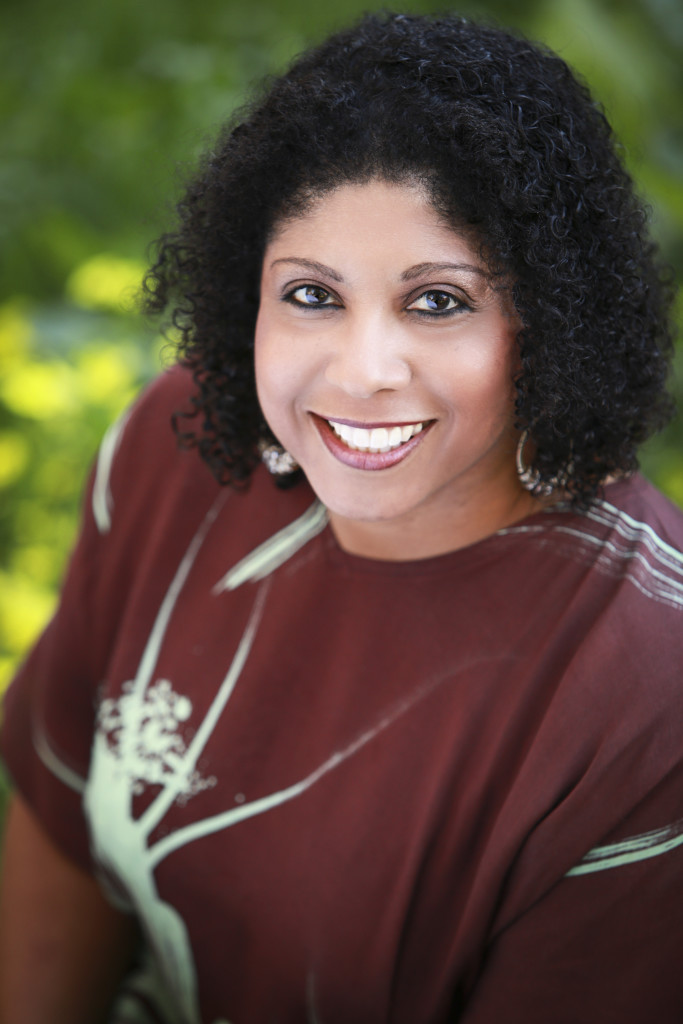 Valerie Joi Fiddmont is a brilliant composer, pianist and singer, a phenomenal choir director and music producer, and an exceptional teacher, scholar and writer. And above all else, Valerie Joi believes in the healing power of music for spiritual and social transformation.
Valerie Joi's music emanates a joy rooted in freedom and authenticity. Dedicated to the power of collective song, she invites listeners to join her with their most authentic selves. Through her music, Valerie Joi conveys a powerful message of social justice, challenging people to go deeper, to heal and to forgive. She asks us to remember the planet, our ancestors and elders, and the children. And she reminds us to trust ourselves and each other, knowing that just like the choirs she directs, we are much more powerful when we join our voices together as one.
Valerie Joi grew up in a family of ministers, teachers and musicians and has been around music all her life. She studied classical piano and jazz voice, and has sung in and directed numerous choirs. A gifted and multifaceted musician, Valerie Joi has worked with many recording artists as a pianist, vocalist, composer, vocal coach, arranger and producer. She was featured as one of the Director's Top Ten Picks at the 47th Annual Monterey Jazz Festival and her original music can be heard in the films Jumpin' the Broom and God and Gays: Bridging the Gap. A featured artist and guest soloist, Valerie Joi also leads musical ensembles, including her current band VJQ (the Valerie Joi Quartet). She was recently blessed with one of the most inspirational moments of her musical career, singing background vocals for Quincy Jones at the 59th Annual Monterey Jazz Festival in 2016.
Reflecting her passion for education, Valerie Joi developed a 9-week workshop entitled the Singing Circle Music Ministry Experience, which teaches ministry through music. She applied these principles as the Director of the UC Santa Cruz Gospel Choir, where she directed from 2004 – 2016, and is a Porter College Faculty Fellow. Valerie Joi is also currently a PhD student in Transformative Studies at the California Institute of Integral Studies, where she is focusing on the interconnection between music, spirituality and social activism.
As the founding Music Director for Inner Light Ministries in Santa Cruz, CA, and the former director of the Inner Light Choir, Valerie Joi established a musical ministry renowned for its excellence, vision and creativity. During her 16-year tenure, she featured, accompanied and sang alongside artists such as Rickie Byars-Beckwith, Jacqueline Hairston, Linda Tillery, Broadway performer Charles Holt, and many more. This commitment to excellence resulted in an invitation for the Inner Light Choir to perform on the stage of Carnegie Hall in February 2012, "a clear reflection of their exceptional director, Valerie Joi Fiddmont" (Dennis Loy, Conductor-in-Residence). Valerie Joi received the further honor of singing the solo on one of her compositions "Living Grace" at the Carnegie Hall performance.
With an MBA in Finance and Entrepreneurship from Rice University, Valerie Joi combines her passion for music and education with expertise in business management. To this end, she provides project management services for the Institute for Women's Leadership (womensleadership.com) and the Institute for Gender Partnership (genderpartnership.com) to promote gender partnership and encourage diversity and inclusion in the workplace.
First and foremost, Valerie Joi teaches music as ministry and connection. Her CD of original compositions, Singing the Sacred Yes, is an invitation to deepen our relationship with the Divine. Her release with the incomparable pianist Tammy Hall, Remembering to Remember: Hymns for the Soul, pays beautiful tribute to the spiritual heritage of our country. And her upcoming recording, The SHINE! Project, reflects her life journey of learning the importance of forgiveness and authenticity, and recognizing the relationship between love and justice.
When Valerie Joi plays, sings, or conducts music, she becomes the music. It is visible, visceral and inspirational. She is committed to sharing her ministry of love and music with students from all walks of life, as she invites them to bless and be blessed through song. A consummate expression of music and Spirit, Valerie Joi uplifts her audiences and inspires them to experience their own sense of Divine Connection.